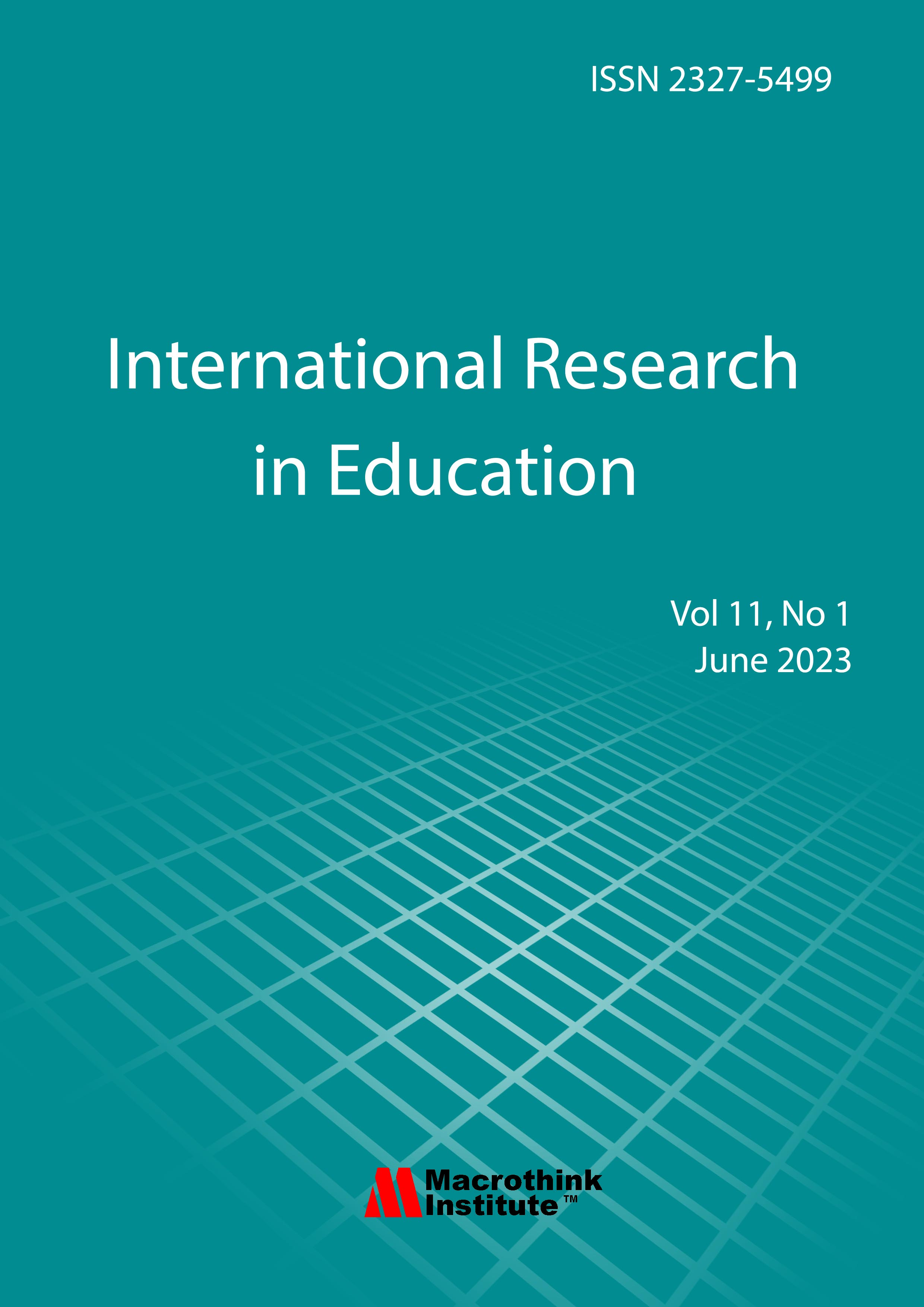 International Research in Education is an Open Access, peer-reviewed, scholarly journal, published by Macrothink Institute. The journal publishes high quality, original works in education. The scopes include, but are not limited to, the following topics: early childhood education; higher education; vocational education; distance education; special education; educational technology, psychology, administration, evaluation; teaching and learning.
Researchers are encouraged to submit high quality original research work that has not been published nor under consideration by another journal or electronic medium.
Each paper published in Business and Economic Research is assigned a DOI® number, which appears beneath the author's affiliation in the published paper. Click HERE to know what is DOI (Digital Object Identifier)? Click HERE to retrieve Digital Object Identifiers (DOIs) for journal articles, books, and chapters.
Paper Selection and Publication Process
a). Upon receipt of paper submission, the Editor sends an E-mail of confirmation to the corresponding author within 1-3 working days. If you fail to receive this confirmation, your submission/e-mail may be missed. Please contact the Editor in time for that.
b). Peer review. The review process may take 4-10 weeks.
c). Notification of the result of review by E-mail.
d). The authors revise paper and pay article processing charge (100USD).
e). E-journal in PDF is available on the journal's webpage, free of charge for download. 
If you have any questions, please contact with  ire@macrothink.org 
Vol 11, No 2 (2023)
Vol 11, No 2 (2023) 【In progress】
Table of Contents
Articles
| | | |
| --- | --- | --- |
| | Fatin Aliyah Hassan, Nur Amirah Nabihah Zainal Abidin, Nur Fadhlina Zainal Abedin, Purwarno, Purwarno, Alice Shanthi | pp. 1-14 |
| | | |
| --- | --- | --- |
| | Angwaomaodoko, Ejuchegahi Anthony | pp. 15-28 |
| | | |
| --- | --- | --- |
| | Samuel Ofori Bekoe | pp. 29-51 |
| | | |
| --- | --- | --- |
| | Mohammed Msaddek | pp. 52-75 |
| | | |
| --- | --- | --- |
| | Norwati Roslim, Muhammad Hakimi Tew Abdullah, Nur Faathinah Mohammad Roshdan, Yu Jin Ng, Seyed Ali Resvani Kalajahi | pp. 76-93 |
| | | |
| --- | --- | --- |
| | Michael K. Ponton | pp. 94-105 |
| | | |
| --- | --- | --- |
| | Hussain Alhoussawi | pp. 106-124 |